Bookshelf
In every new issue, Phoenix visits a fellow Albioneer and interviews them about their bookshelf, the books in it and their connection to the books. Take a look at your favourite Albioneers' bookshelves by clicking on their picture!
Here are some gems from past issues. To see more recent ones, go to the Phoenix Issue page and enjoy reading the latest Issue!
2020-2021
2019-2020
2018-2019

Credits: Tessa Karsten & Patrick van Oosterom
2017-2018
Credits: Nina van de Voort, Laurel Sanders & Tess Masselink
2016-2017
Credits: Job Petersen & Lola van Scharrenburg
2015-2016
Credits: Lucínia Philip, Simone Schoonwater, Kiki Drost & Ilse Bruls
2014-2015
This year, unfortunately, does not contain Bookshelves.
2013-2014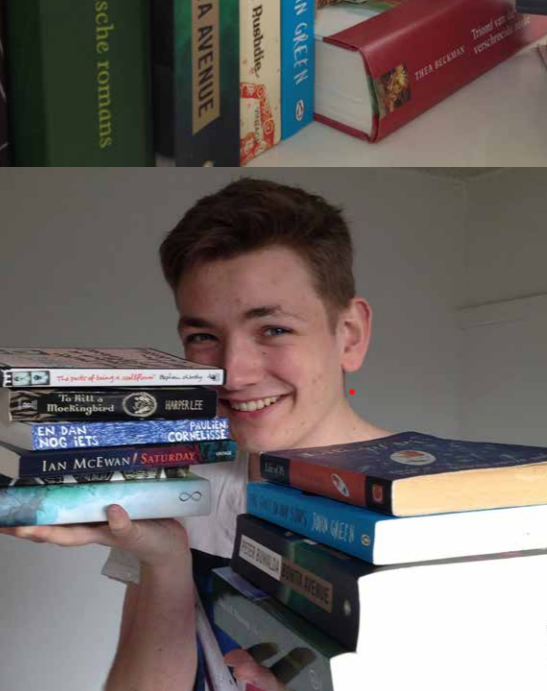 Credits: Margit Wilke