The Board
Application for board XXIX is now OPEN!
Head over to our front page and fill in the application form before the 28th of February 23:59. For more specific information about the different functions you can apply for, click on the existing board member's photo below!
The current board
This is the XXVIIIth board of Albion consisting of Sandra, Ymke, Caitlin, Hanka, Lotte and. We take care of almost everything Albion related and make sure things run smoothly. We'll make sure your year will be exciting, educational and unforgettable!
Sandra de Kruijf (Chair)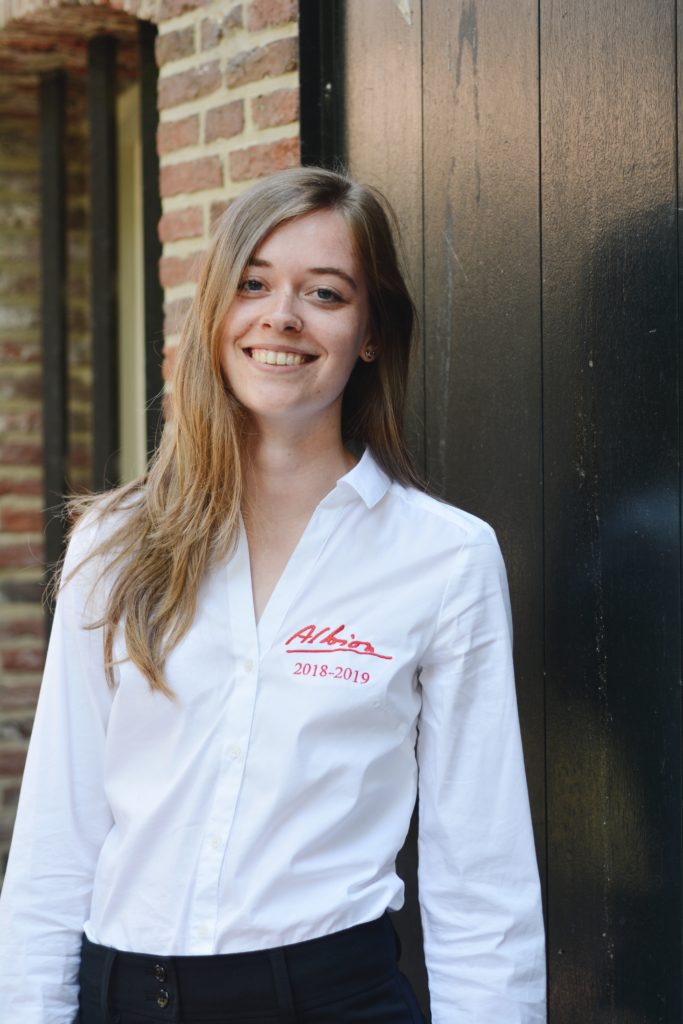 Our beautiful, sweet chairwoman Sandra is not only the face of Albion, but also the lady with the hammer, without her Albion surely would fall apart. She definitely is a force to be reckoned with, but also has her sweet side. She always has a smile on her face and will always take the time to help you as well as she can. She loves dogs, especially her own, very cute brown labrador Lana, so much that she'll pretty much show pictures of her at every opportunity she gets. During the summer you can often find her outside, enjoying the sun with her sunglasses on. As a hardcore literature enthusiast you will often hear her talk about books most of us haven't even heard of. Sandra is the one who'll be speaking at most of our events, so you'll be sure to see her around!
Nicknames: Sjonnie de Groenteboer, Sannie, San
From: Nieuwegein (officially the ugliest city in the Netherlands go us)
Born on: 27th of August 1997
Favourite book: Excuse me how am I supposed to only pick one? But okay, one of my favs is Tropic of Cancer.
Favourite season: Summer is literally the only season I actually like (cannot deal with cold things aside from like ice cream)
Guilty pleasure: Buzzfeed quizzes ftw.
Can't live without: Doggos (they are life)
No one knows that: I usually only wear male jackets/coats
Hogwarts house: Buzzfeed and Pottermore say gryffindor, but I say ravenclaw.
The UK/Ireland/USA/Canada: NEW ZEALAND
Literature or linguistics: Literature always
Ymke Verploegen (Secretary)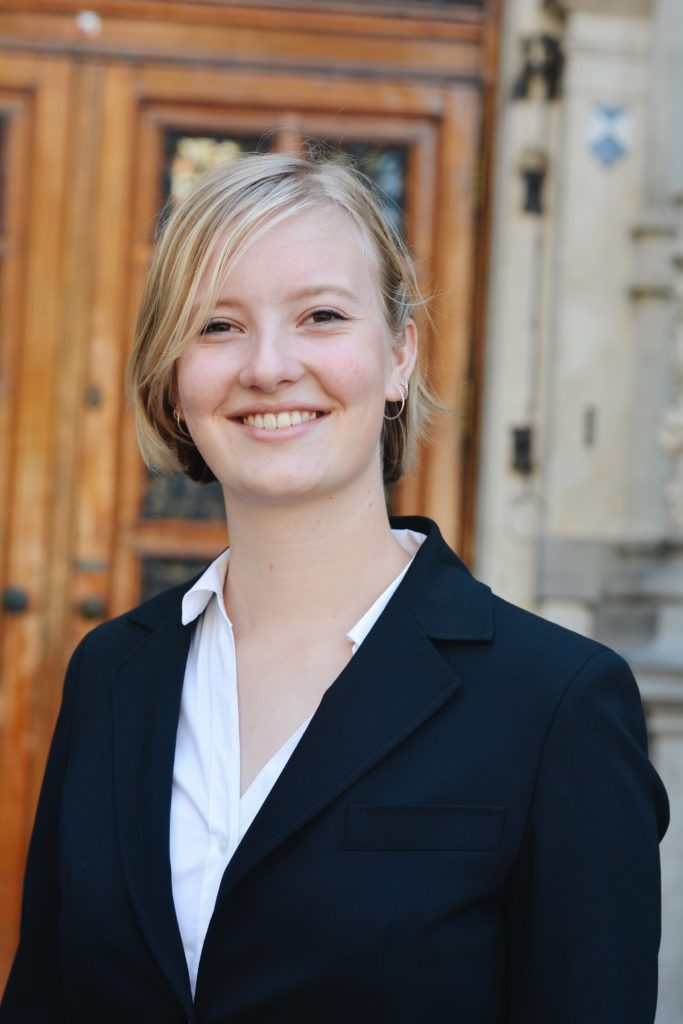 Ymke is our lovely secretary. She is one of the sweetest: she's always taking care of people and making sure everyone has a great time. The diversity of her interests is sometimes surprising, for example when you notice her spotify switching from heavy metal to Debussy. This also reflects her personality, as she is someone with whom you can drink tea and talk but the next day she'll be in the midst of a mosh pit, wearing her most emo outfit. Ymke loves books and has a large collection at home, which she enjoys reading with a cup of Kushmi tea in reach (only the best of course). She often gets disturbed by her two very cute house cats, who you'll probably see a lot of on snapchat during the year. As secretary she is constantly busy colour coding our email, organising everything Albion related and informing all our members of the recent Albion activity through our two weekly update, so look out for that!
Nicknames: Ymcapabel, Ym, Broodmeisje
From: Nijmegen (Nimma)
Born on: 30th of May 1998
Favourite book: Classic: Pride and Prejudice, Fantasy: Seven Realms series.
Favourite Artist: Queen Zee, (favourite song "Porno")
Guilty pleasure: Bring It On movies
Can't live without: TEA
No one knows that: I once dramatically fell on my face in a moshpit.
Hogwarts house: Slytherin (The pottermore quiz has claimed both Gryffindor and Ravenclaw but nah)
The UK/Ireland/USA/Canada: Scotland
Literature or linguistics: Literature
Caitlin Kroot (Treasurer)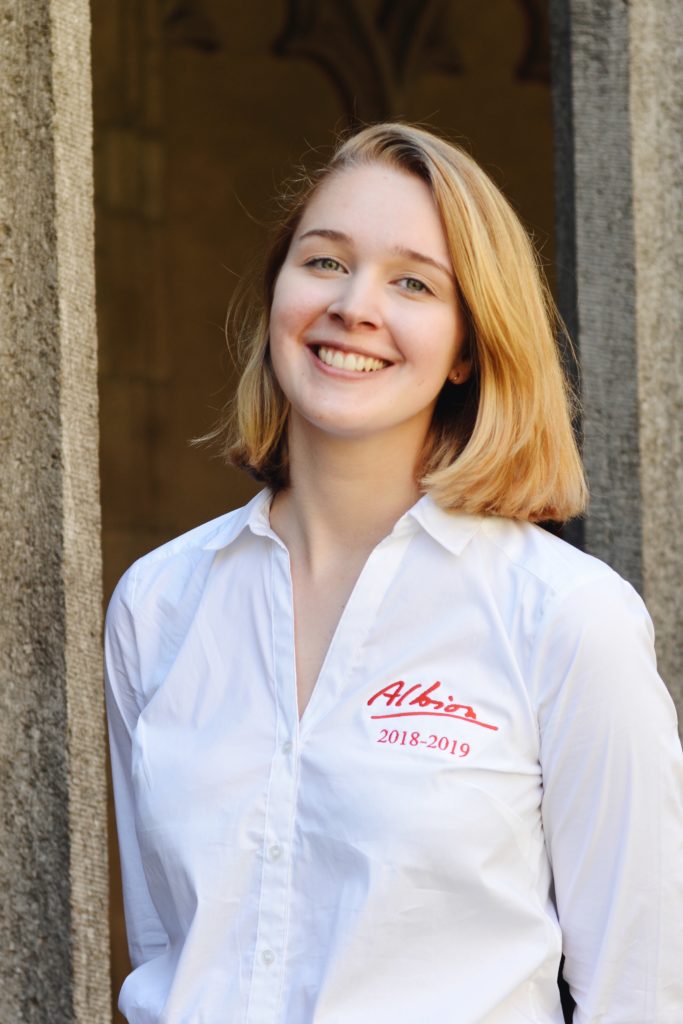 Who is this blonde beauty you ask? Has she walked out of a fairy tale? No she hasn't, but Caitlin is our very own fairy godmother send straight to us from the Efteling. She is not only the oldest, but also wisest of the board. Which is a good trait considering she is in charge of everything money wise. Caitlin is the reason all of us are still alive after mildly escalating parties, or the often not-so-wild monthly drinks. Yet, she doesn't mind a drink or party herself. Caitlin is the perfect combination of fun and responsible and these qualities make her the perfect 'bestuursmama'. She is also the record holder for possession of most Harry Potter books and always finds some time in her fully packed schedule to read a good book (and post about it on Goodreads). Thus, for book recommendations, Caitlin is your girl!
Nicknames: Cait, Cait Cashb*tch
From: Kaatsheuvel (aka the Efteling)
Born on: 13th of August 1997
Favourite books: Harry Potter and the Philosopher's Stone, Nevermoor, Furthermore, The Storm Keeper's Island.
Favourite plant: Fragaria Ananassa
Guilty pleasure: Shadowhunters the TV series.
Can't live without: SNACKS
No one knows that: I prefer reading & chill over netflix & chill.
Hogwarts house: Slytherin
The UK/Ireland/USA/Canada: SCOTLAND
Literature or linguistics: Literature
Hanka Damsma (Commissioner of Internal Affairs)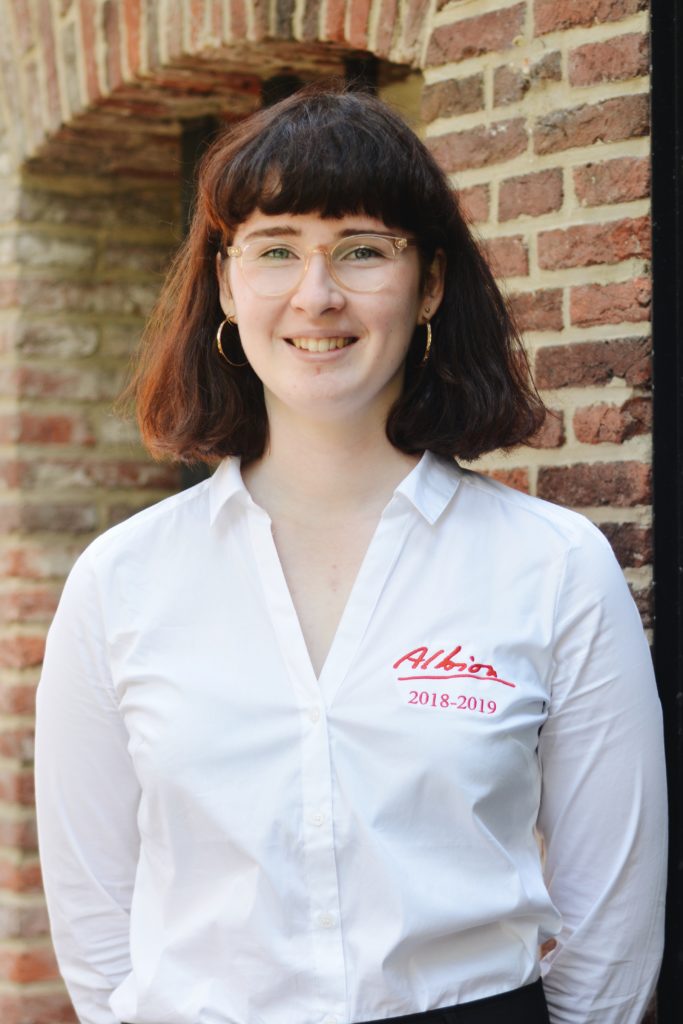 This beautiful lady you see here is our very own Honke, otherwise known as Hanka (but almost no one calls her that). She will keep you updated about everything Albion related through Facebook and the website. She is one of the most enthusiastic people you'll ever meet and always puts her full energy into everything she does. Hanka is the fashionista of the board, always wearing something cool, but comfy (often thrifted or from monki). Somehow she always finds the weirdest earrings and she still manages to pull them off: nobody knows how she does it. Hanka certainly puts those cool vibes within the beautiful banners and posters she makes, making her perfect for the job.
Nicknames: TOO MANY, but Honk and Honke are most commonly used.
From: Apeldoorn
Born on: 23rd of February 1998
Favourite book: I haven't enjoyed a good read in a long time, but from my early teen years, it's definitely the Raven Boys.
Favourite band: Last Dinosaurs
Guilty pleasure: Romcoms (they can be really bad, but I don't care because they make me happy and warm inside)
Can't live without: Music
No one knows that: my name is secretly Hanka
Hogwarts house: Hufflepuff! (although the results are inconclusive, they sometimes put me in Ravenclaw as well)
The UK/Ireland/USA/Canada: I have only ever been to the UK, but I would love to visit Canada because of its nature.
Literature or linguistics: Linguistics
Lotte Murrath (Commissioner of Education)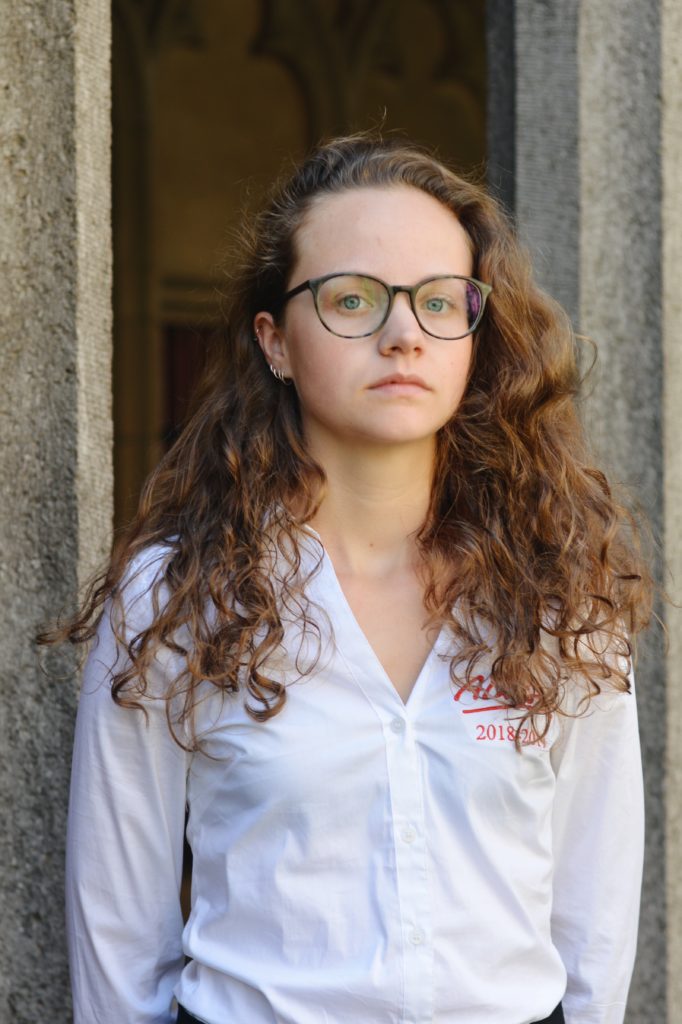 Loving everything to do with the English language, both literature and linguistics, we are very happy to have Lotte as our Commissioner of Education! As a ravenclaw she has a love, if not a lust, for learning, making her perfect for the job and the careful way she handles her responsibilities will reassure every student of English that they are well off regarding their education. With her sometimes somewhat exotic Flemish sayings, she sure makes everyone laugh. Lotte most certainly has the most musical talent of the board, since she is both a good singer and flute player, something she might have picked up at Waldorf School. She loves piercings, and might even be a little addicted to them. This year she will play a big role in many things related to your studies, since she is the link between the students of English and our department.
Nicknames: Belg, lekker Vlaams frietje
From: Lier (Antwerp)
Born on: 30th of December 1998
Favourite book: Aaaah can you NOT make me choose.
Guilty pleasure: Garlic bread and grey's anatomy.
Can't live without: Dogs and music.
Hobbies: I sing and play the flute.
No one knows that: My roommate hates Harry Potter.
Hogwarts house: Ravenclaw
The UK/Ireland/USA/Canada: All of them please.
Literature or linguistics: Literature (sometimes linguistics too)
Board History
The 27th board
Academic year 2017-2018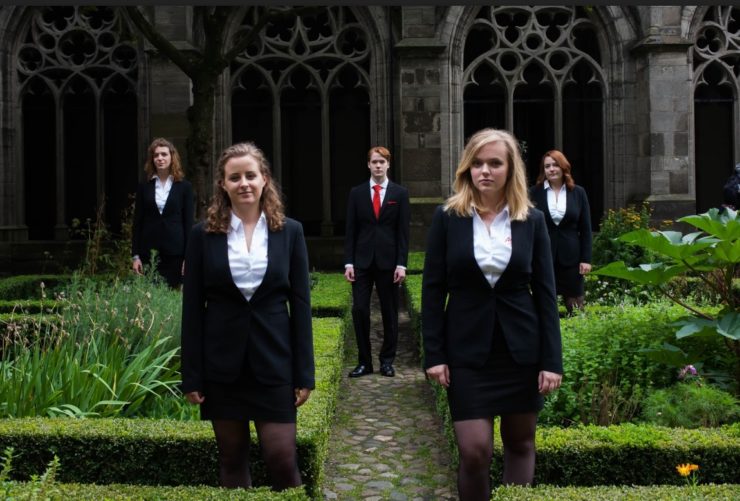 Chair (resigned 30-04-2018): Job Petersen
Secretary: Tanisha Wetsteen
Treasurer: Justine Hoogstraten
Commissionair of Internal Affairs: Minthe Woudstra
Commissionair of External Affairs: Alessandra Polimeno
The 26th Board
Academic Year 2016-2017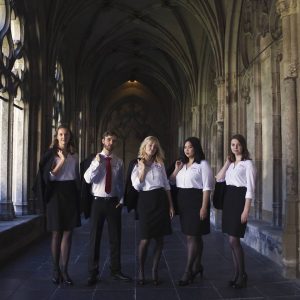 Chair: Anna de Roest
Secretary: Vincent Brouwer
Treasurer: Chrystel Philipsen
Commissioner of Internal Affairs: Jitske Brinksma
Commissioner of External Affairs: Iris Pijning
The 25th Board
Academic Year 2015-2016
Chair: Nick Breedveld
Secretary: Georgia-Rae Dijk
Treasurer: Laurien Schonewille
Commissioner of Internal Affairs: Niki Liebregts
Commissioner of External Affairs: Maarten Gooskens
The 24th Board
Academic Year 2014-2015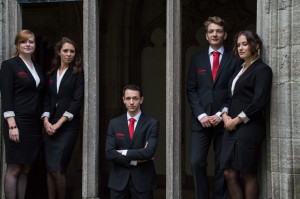 Chair: Jos de Groot
Secretary: Nadine van kerkhoven
Treasurer: Floris Bouwman
Commissioner of Internal Affairs: Carlijn Burggraaf
Commissioner of External Affairs: Pleuni van Laarhoven
The 23rd Board
Academic Year 2013-2014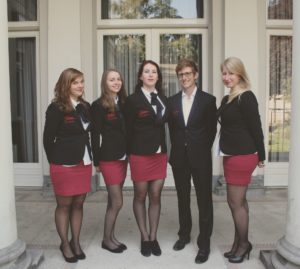 Chair: Fleur Kronenberg
Secretary: Aster Dieleman
Treasurer: Syme van der Lelij
Commissioner of Internal Affairs: Maroucha Veerman
Commissioner of External Affairs: Astrid Nieuwets
The 22nd Board
Academic Year 2012-2013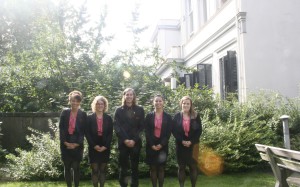 Chair: Michel Op Den Camp
Secretary: Valerie Vastbinder
Treasurer: Anneke Pons
Commissioner of Internal Affairs: Annabelle Roovers
Commissioner of External Affairs: Aisha Mansaray
The 21st Board
Academic Year 2011-2010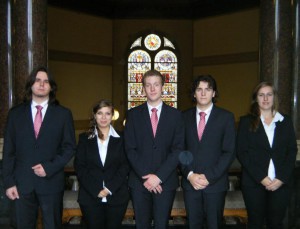 Chair: Arne Rydell
Secretary: Laila El-Sayed
Treasurer: Christian Hendriks
Commissioner of Internal Affairs: Koen van den Wijngaart
Commissioner of External Affairs: Litania de Graaf
The 20th Board
Academic Year 2010-2011
Chair: Joyce Calis
Secretary: Sabina Kasum (First Marianne Kraai)
Treasurer: Christian Hendriks
Commissioner of Internal Affairs: Anton van der Sluis
Commissioner of External Affairs: Bas Teunissen
The 19th Board
Academic Year 2009-2010
Chair: Ingrid Verhees
Secretary: Bert Verwoerd
Treasurer: Jamili Wetzels *Honorary Albion Member*
Commissioner of Education: Lieke Oosterkamp
The 18th Board
Academic Year 2008-2009
Chair: Ruby Engelen
Secretary: Marjolein Toet
Treasurer: Judith de Graaf
Deputy-chair: Lisa Geijtenbeek
Commissioner of Public Relations: Esmé Deppe
The 17th Board
Academic Year 2007-2008
Chair: Erik van Dijk
Secretary: Wolf Hijlkema
Treasurer: Christine Kelly
The 16th Board
Academic Year 2006-2007
Chair: Michiel Bilderbeek
Secretary: Roos van de Wardt
Treasurer: Sander Gerrits
The 15th Board
Academic Year 2005-2006
Chair: Eva Overman
Secretary: Rosanne Dirksmeijer
Treasurer: Erik van Eimeren
The 14th Board
Academic Year 2004-2005
Chair: Laragh Meijer (now Willekes Macdonald)
Secretary: Laura van Hamersveld
Treasurer: Marieke Pieterman (not Ten Holter)
The 13th Board
Academic Year 2003-2004
Chair: Daniel Valkenhoff
Secretary: Linda van de Brink
Treasurer: Tamara Ramsey
The 12th Board
Academic Year 2002-2003
Chair: Frances van Oost
Secretary: Heiltje Winterink
Treasurer: Luuk Keijser
The 11th Board
January 2001 – September 2002
Chair: Peter Kroes
Secretary: Victoire Nijland
Treasurer: Jorinde de Boer
The 10th Board
Calendar Year 2000
Chair: Michiel de Hoog
Secretary: Roos Jansen
Treasurer: Dennis de Jong, Suzanne Martens?
Committee coordinator: Sanne Bergenhenegouwen 
The 9th Board
Calendar Year 1999
Chair: Michiel de Hoog
Secretary: Roos Jansen
Treasurer: Dennis de Jong
Committee coordinator: Sanne Bergenhenegouwen
The 8th Board
Calendar Year 1998
Chair: Kathelijne van de Velde
Secretary: Chantal Weghorst
Treasurer: Lianne van der Meer
The 7th Board
Calendar Year 1997
Chair: Anneke Gortemulder
Secretary: Chantal Weghorst
Treasurer: Niels Rengelink
The 6th Board
Calendar Year 1996
Chair: Henriëtta Spa
Secretary: Gabriëlla van Karsbergen
Treasurer: Bas Jonkers
The 5th Board
Calendar Year 1995
Chair: Jetta Spaanenburg
Secretary:
Treasurer: Jean Michael Thijssen
The 4th Board
Calendar Year 1994
Chair: A. Post
Secretary:
Treasurer:
The 3rd Board
Calendar Year 1993
Chair: J. van Harmelen
Secretary:
Treasurer:
The 2nd Board
Calendar Year 1992
Chair: Maayke Botman
Secretary: Iris Casteren van Cattenburgh
Treasurer: Maarten Coelingh
The 1st Board
Calendar Year 1991
Chair: Jan de Nooij
Secretary: Renée Kerkhoven
Treasurer: Maarten Coelingh
This is as far as our knowledge of previous board members goes. If you have any information on previous Albion board members, please contact us at albionutrecht@gmail.com
Before Albion Utrecht was restarted in 1991, it did exist and it had board members. However, we know of only two former board members, Erik Kooper (Treasurer in 1962-63, and President in 1963-64) and Bert Schouten.