SUDS
Students of Utrecht Drama Society is an independent committee of Albion, which means that even non-Albion members are more than welcome to join. They have their own board and organise multiple activities each year, including a big play at the end of the year, and a one act festival. If you have any questions, just send them an email, or check out their Facebook Page!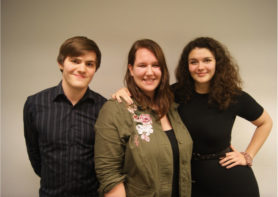 This year's board consists of the following fabulous people:
Kerstin Riel – chair
Chris Bouma – treasurer
Jasmijn Ooms – secretary/PR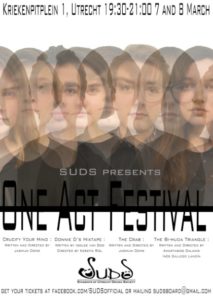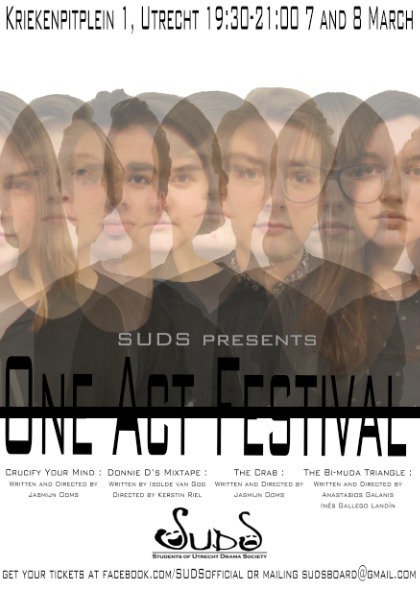 The first big SUDS event of the year is approaching! During their One Act Festival, you will see four plays which are all written, directed and performed by members of SUDS. Check their the Facebook event for more information.