Partners and Deals
Being an Albion member gets you loads of perks at different shops and restaurants. Just make sure you bring your Albion membership card at any of the places below and you'll be sure of a special discount.
Interested in sponsoring Albion? Please send an email to albionutrecht@gmail.com!

Specialised in promotion, the people at DressMe will print your shirts, sweaters and much more. Whether you want to get matching shirts for a pub quiz team, or you've just always wanted a shirt with your name on it, your time is now! You'll even get a 10% discount if you show your Albion card.

On the beautiful Breedstraat, just minutes away from the Drift, you can find our favourite pub Café de Stadsgenoot. With a 10% discount, this cozy pub is a great place to drink your fellow Albioneers under the table.

For all of your studybook needs you can visit bol.com for a 5% discount on all your required course textbooks! The booklists you'll be able to find at the books page.

Get your study books with a 15% discount now at wo4you.nl!

For those who would also like to purchase some books that perhaps do not have anything to do with studying, we present you Boekhandel Bijleveld! Get your new books in English, German or French with a discount of 10% now!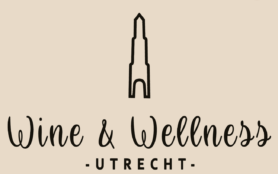 Want to completely relax after a particularly rough week or just because you feel like giving yourself a break?
With a day pass at Wine&Wellness, you can use the pool, steam room, infrared cabin and sauna unlimitedly for that day for €10,- . To get a day pass, you need to go to www.winewellness.nl, go to 'Reserveren' or 'Booking', then click 'Verenigingen' or 'Associations' and then 'Albion'.
For €20,- , you can also get a monthly subscription, which stops automatically after a month and allows you to bring a friend for free. To get this subscription, go to the site and then click on 'Abonnementen' or 'subscriptions' and then 'Maandabonnement Verenigingen' or 'Monthly Subscription Associations'. There is a chance you will then have to choose for 'Albion' before finishing your booking.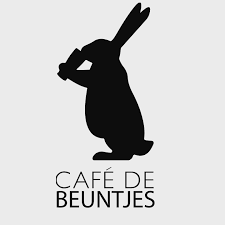 If you're ever feeling hungry and you want to get something that isn't Maccie, Grand Café de Beuntjes offers salads, burgers and vegan burgers with:
A set price of €12,50 for any main course or salad as long as the menu price is €17,50 or less.
And for a group bigger than 10 people they offer even more:
A set price of €14,50 for two courses, one main course and a dessert, with a maximum menu price of €17,50 and €6,50 respectively.
A set price of €17,50 for three courses: starter, main course, dessert, with a maximum menu price of €12,50, €17,50, and €6,50 respectively
Interested in these amazing prices?
For bookings with less than 10 Albioneers, go to www.cafedebeuntjes.nl, enter the number of people, time and date and then when you go to 'show available options', click on 'Association' and state 'Albion' in the comments.
For bookings with 10 Albioneers or more, email info@grandcafedebeuntjes.nl, and they ask the chosen meals to be communicated through this email as well, two days in advance. Don't forget to state that you're from Albion in the email, it is not specified anywhere how they check but bring your membership card (that you can pick up at the shack) just in case 🙂