Books
One of the special privileges of being an Albion member is the discount on your study books. By working together with Studystore, Albion can offer all the books you could possibly need for your English Language and Culture courses at a low price. Keep in mind though that you have to be an Albion member to use our special discount.
Visit the webshop here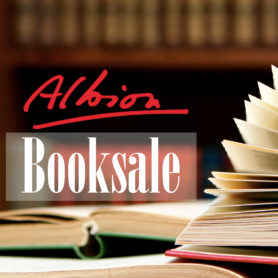 Albion does not manage the booksale. If you're having trouble logging on or with questions concerning your order status you'll have to email them at klantenservice@boekenbestelling.nl.
As of February 2022 the provider we collaborated with, StudyStore has ceased to deliver books. Notwithstanding, you can still check out the booklists for your courses until May/June 2023. We are working hard to find a different provider!