Merchandise
Of course, everyone wants to show they're a member of Albion as much as they can, and now you can do so as stylishly as possible!
Our new merchandise offers a wide range of styles, colours and fits so you can customise your Albion sweater or tee to your own liking and get your own Albion mug, sustainable face mask and sweatpants!
To check out all the options, check out the Merch Zine below!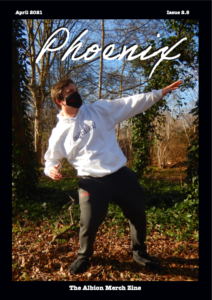 Merchandise buy-in period is closed, sadly!