Academic Committee
The Academic Committee, headed by our Commissioner of Education Lotte Murrath, organises study and career related activities. It also serves to get more of your feedback to the university. The AC discusses all things having to do with studying in Utrecht. Whether it's the course material, the room that the seminars were in, or the limited amount of spots available in the library, the Academic Committee is the place to go.
This year's members of the Academic Committee: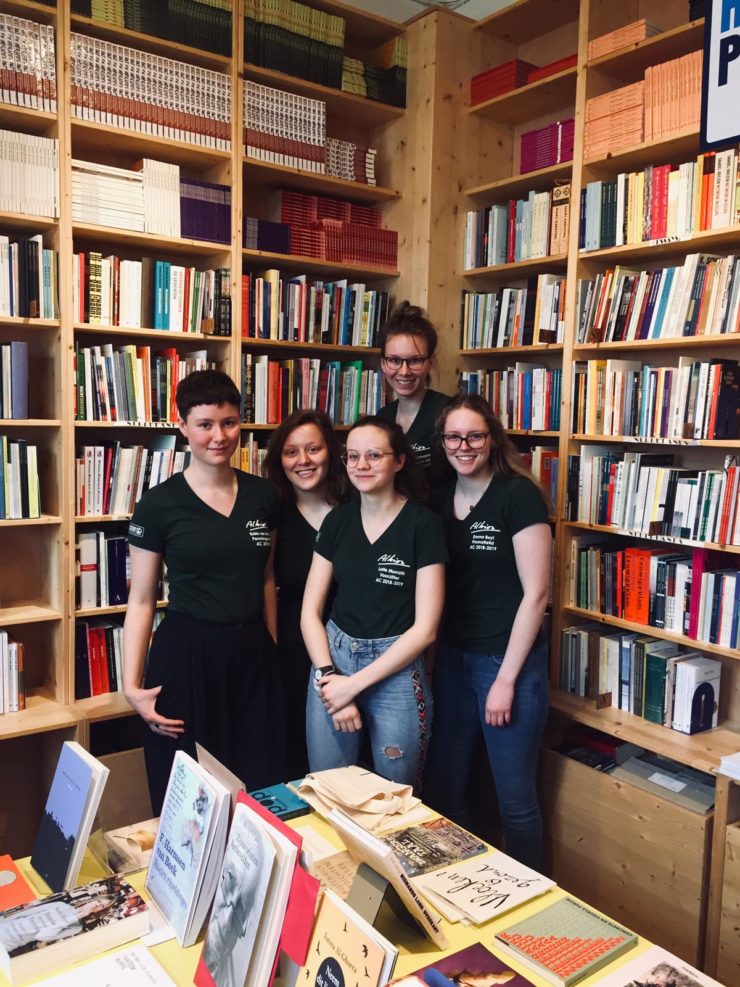 Robin van den Brule (penningmeester)
Hester de Jong (secretaris)
Lotte Murrath (voorzitter)
Geke Nieman (algemeen lid)
Emma Buyl (promotie-lid)
If you have any complaints, compliments, or comments on our lovely university please feel free to visit our Student Assemblies throughout the year or just email us. Do keep in mind that the Student Assemblies does not replace the course specific 'cursusevaluaties' at the end of the block!
If you have some ideas on study or career related activities that might be interesting for (fellow) Albioneers, please don't hesitate to let us know!