The Albion Board
The 27th board of Albion – Academic year 2017-2018. 
Job Petersen (chairman)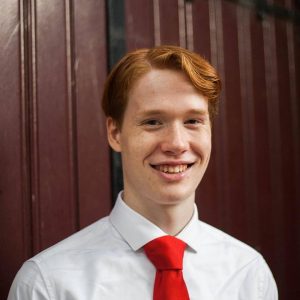 Who is this handsome redhead you think? Has he escaped from the highlands? No, it is our very own chairman Job! He is the head of our board and will make sure that everything goes to plan. If you have any problems or burning questions, he will be happy to help you any way he can. Job is a real Potterhead and he shows a great love for dogs, especially his own cute doggo, Pelle. You will see a lot more of this nice guy this year, as he is the one to speak at our events.
Nickname: Jobber, Boris, Joep
From: Arnhem
Born on: 15 March 1998
You can always wake him at night for: Crisps! Especially cheese onion 😉
Dogs or cats: Dogs! They're so much nicer than cats
Hogwarts House: Gryffindor or Hufflepuff?
Favourite Book: Harry Potter and the (Goblet of Fiyyaaah)
The 'perfect' pizza: pizza with banana and pineapple
England/Ireland/Scotland: Scotland! It's the ginger connection of course
Tanisha Wetsteen (secretary)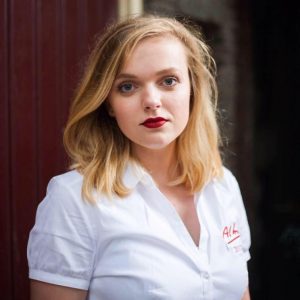 This beautiful lady you see on the picture above is our lovely secretary. Always ready with a smile, she will try her best to help you in any way she can. When she is not busy doing secretary stuff in Utrecht, you can find her on a certain Dutch island, most likely listening to her not-so-guilty pleasure Dutch hiphop. She's a genius at anything textual, whether they are e-mails, records, membership cards, or even raps about vegetables. And of course, let's not forget about her always wonderful mail updates! So be sure to email us with any questions, because you are likely to get an answer from this pretty sweetheart, and let's face it, who wouldn't want that?
Nickname: Tanies, Ties, TeeTee, Texel, Ab Acties?
From: Texel represent
Born on: 13-06-1997 (Friday the 13th actually)
You can always wake her at night for: Don't, please, seriously.
Favourite film: The Theory of Everything
Dogs or cats: Doggos! Especially pugs. so. cute.
Hogwarts House: Hufflepuff
Guilty pleasure: Nederhop (I'm afraid it's not even a guilty pleasure anymore, whoops)
The 'perfect' pizza: Pizza with lots of cheese!
Special talents: Writing raps about vegetables.
England/Ireland/Scotland: Sadly, I haven't been to Ireland yet, but I'm sure I wouldn't be able to choose!
Justine Hoogstraten (treasurer)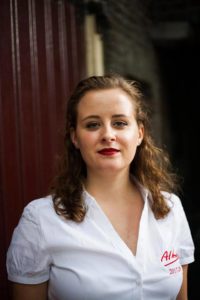 Although not very tall, our treasurer has it all. Organized, elephants and everything pink, these are the things which will make you think of Justine in a blink. Our treasurer looks sweet and she wouldn't harm a fly, but please do pay up or your Albion membership will no longer qualify. Anything British is something for which you can gladly wake her up, but beware, do bring coffee, preferably in a XL cup. Without her Albion would surely fall apart, so let's rejoice and applaud this extraordinary sweetheart.
Nickname: Jus, Fiscjus
From: Arnhem
Born on: 22-05-1996 (nineties bitch yass)
You can always make her happy with: Pictures of baby elephants, stationary, wine and gin-tonics
You can wake her at night for: Trips to the UK
Dogs or cats: Dogs (puppies!!!!) although I also appreciate cats (kittens!!!!!)
Hogwarts house: Hufflepuff!!
Favourite book: I like lots of books for lots of different reasons, but I guess Far From the Madding Crowd, the entire Harry Potter series (obviously) and the books by Khaled Hosseini
The perfect pizza: Preferably lots of cheese, especially mozzarella, so I guess pizza caprese (with extra mozzarella)
England/Ireland/Scotland: England has been an obsession all my life and this has become worse since I lived there for a couple of months.
Minthe Woudstra (Commissioner of Internal Affairs)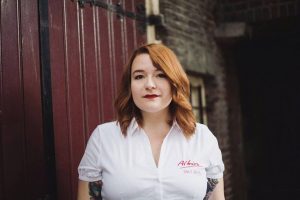 Alpaca's, cats, rabbits: the coolest girl on the board sure loves animals (the fact that she permanently captured a rabbit on her left leg illustrates this obsession). She would marry her Saab 900 Classic if she could (but she can't). Her second-choice husband would be George Michael (but this ain't gonna happen either). Luckily the world of Science Fiction always allows her to find refuge in those darker times. We're very happy to have this adventurous girl on the board as Commissioner of (M)Internal Affairs this year, but let's enjoy it while it lasts, because before we know it she drives off in her Saab on her way to a brand new adventure.
Nickname: Mintle, Min-chick, Minthern, Minttuu
From: Enschedeeee
Born on: 16 May 1995 (i'm so old)
You can always wake her at night for: Adventure (or like, pancakes)
Dogs or cats: I mean, this question is absurd. Always cats.
Hogwarts House: My what now?
Favourite band: Panic! At the Disco
The 'perfect' pizza: As long as it has cheese, lots of cheese.
England/Ireland/Scotland: yes. 

Alessandra Polimeno (Commissioner of External Affairs)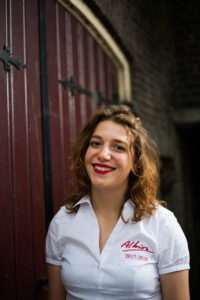 Our thriving force behind the Facebook page is our lovely Alessandra Polimeno, this year's Commissioner of External Affairs. You sure don't want to mess with this lovely woman, proud of her Italian roots, cause when she's angry, her Italian temperament might shine through. She's always 100% into everything she does, and keeps herself occupied all of the time, which results in a very busy schedule. However, once she takes the time to relax, she's in full chill mode and you won't get her out of it. For this reason, she resembles a ringtail-lemur according to her roommate. And don't you dare bother her when she reads her syntax book whilst enjoying a nice cup of coffee, or she might leave you a passive-agressive post-it note. 
Nickname: Ali, Ali P, Alice, San
From: Maassluis
Born on: 20 January 1997
You can always make her happy with: Syntactic trees, coffee, good music
You can wake her at night for: Syntactic trees
Dogs or cats: I always used to go for cats, but dogs are slowly growing on me.
Hogwarts house: Gryffindor
Favourite band: Editors
Favourite book: Jonathan Livingston Seagull
The perfect pizza: The ones you'll find for 3 euros in the backstreets of Napoli
England/Ireland/Scotland: Probably Scotland, never been to Ireland 🙁  
BECOMING A BOARD MEMBER 
The Albion Board is responsible for the entire association. They make sure everything runs smoothly, whether it's to do with the degree of English or with activities. The Board is divided up into five distinct functions, which can be split up in an executive board and commissioners (click on the functions listed below for more specific information). If you are contemplating a Board year, please read this file containing some general information on additional tasks and collaborations.
Executive Board
Chair
Secretary
Treasurer/Vice Chair
Commissioners
Commissioner of Internal Affairs
Commissioner of External Affairs
---
Board History
The 26th Board
Academic Year 2016-2017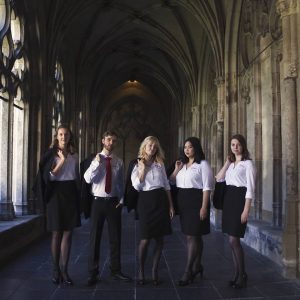 Chair: Anna de Roest
Secretary: Vincent Brouwer
Treasurer: Chrystel Philipsen
Commissioner of Internal Affairs: Jitske Brinksma
Commissioner of External Affairs: Iris Pijning

The 25th Board
Academic Year 2015-2016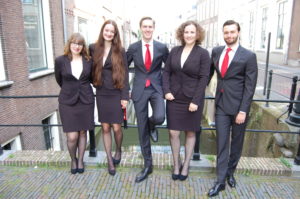 Chair: Nick Breedveld
Secretary: Georgia-Rae Dijk
Treasurer: Laurien Schonewille
Commissioner of Internal Affairs: Niki Liebregts
Commissioner of External Affairs: Maarten Gooskens
The 24th Board
Academic Year 2014-2015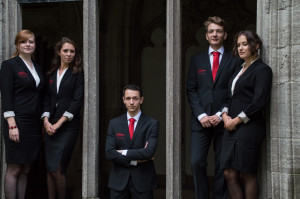 Chair: Jos de Groot
Secretary: Nadine van kerkhoven
Treasurer: Floris Bouwman
Commissioner of Internal Affairs: Carlijn Burggraaf
Commissioner of External Affairs: Pleuni van Laarhoven
The 23rd Board
Academic Year 2013-2014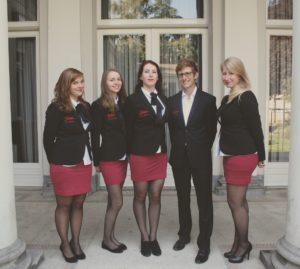 Chair: Fleur Kronenberg
Secretary: Aster Dieleman
Treasurer: Syme van der Lelij
Commissioner of Internal Affairs: Maroucha Veerman
Commissioner of External Affairs: Astrid Nieuwets
The 22nd Board
Academic Year 2012-2013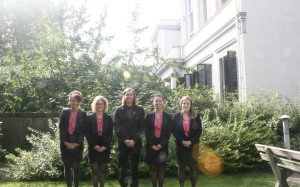 Chair: Michel Op Den Camp
Secretary: Valerie Vastbinder
Treasurer: Anneke Pons
Commissioner of Internal Affairs: Annabelle Roovers
Commissioner of External Affairs: Aisha Mansaray
The 21st Board
Academic Year 2011-2010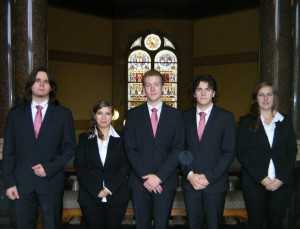 Chair: Arne Rydell
Secretary: Laila El-Sayed
Treasurer: Christian Hendriks
Commissioner of Internal Affairs: Koen van den Wijngaart
Commissioner of External Affairs: Litania de Graaf

The 20th Board
Academic Year 2010-2011

Chair: Joyce Calis
Secretary: Sabina Kasum (First Marianne Kraai)
Treasurer: Christian Hendriks
Commissioner of Internal Affairs: Anton van der Sluis
Commissioner of External Affairs: Bas Teunissen

The 19th Board
Academic Year 2009-2010

Chair: Ingrid Verhees
Secretary: Bert Verwoerd
Treasurer: Jamili Wetzels *Honorary Albion Member*
Commissioner of Education: Lieke Oosterkamp

The 18th Board
Academic Year 2008-2009

Chair: Ruby Engelen
Secretary: Marjolein Toet
Treasurer: Judith de Graaf
Deputy-chair: Lisa Geijtenbeek
Commissioner of Public Relations: Esmé Deppe

The 17th Board
Academic Year 2007-2008

Chair: Erik van Dijk
Secretary: Wolf Hijlkema
Treasurer: Christine Kelly

The 16th Board
Academic Year 2006-2007

Chair: Michiel Bilderbeek
Secretary: Sander Gerrits
Treasurer: Roos van de Wardt

The 15th Board
Academic Year 2005-2006

Chair: Eva Overman
Secretary: Rosanne –
Treasurer: Erik van Eimeren

The 14th Board
Academic Year 2004-2005

Chair: Laragh Meijer (now Willekes Macdonald)
Secretary: Laura van Hamersveld
Treasurer: Marieke Pieterman (not Ten Holter)

The 13th Board
Academic Year 2003-2004

Chair: Daniel Valkenhoff
Secretary: Linda van de Brink
Treasurer: Tamara Ramsey

The 12th Board
Academic Year 2002-2003

Chair: Frances van Oost
Secretary: Luuk Keijser
Treasurer: Heiltje Winterink

The 11th Board
January 2001 – September 2002

Chair: Peter Kroes
Secretary: Victoire Nijland
Treasurer: Jorinde de Boer

The 10th Board
Calendar Year 2000

Chair: Michiel de Hoog
Secretary: Roos Jansen
Treasurer: Suzanne Martens

Unfortunately, that is as far as our knowledge of previous board members goes. If you have any information on previous Albion board members, please contact us at albionutrecht@gmail.com 

The 9th Board
Calendar Year 1999

Possibly Dennis de Jong and Sanne –
Chair:
Secretary:
Treasurer:

The 8th Board
Calendar Year 1998

Possibly Lianne van der Meer, Kathelijne van de Velde and Chantal Weghorst
Chair:
Secretary:
Treasurer:

The 7th Board
Calendar Year 1997

Possibly Jetta Spaanenburg and Anneke Gortemulde
Chair:
Secretary:
Treasurer:

The 6th Board
Calendar Year 1996

Chair:
Secretary:
Treasurer:

The 5th Board
Calendar Year 1995

Chair:
Secretary:
Treasurer:

The 4th Board
Calendar Year 1994

Chair:
Secretary:
Treasurer:

The 3rd Board
Calendar Year 1993

Chair:
Secretary:
Treasurer:

The 2nd Board
Calendar Year 1992

Chair:
Secretary:
Treasurer:

The 1st Board
Calendar Year 1991

Chair: Maarten Coelingh
Secretary:
Treasurer:

Before Albion Utrecht was restarted in 1991, it did exist and it had board members. However, we know of only two former board members, Erik Kooper (Treasurer in 1962-63, and President in 1963-64) and Bert Schouten.

[tab: Honorary Albion Members]

Over the years a few Honorary Albion Members were named during ALV meetings.
As far as we know the Honorary Albion Members are:

– Jamili Wetzels (Former Board Member, Member of Council of Former Board Members) appointed on August 29, 2013
– Bert Schouten (Teacher at Utrecht University, Former Board Member) appointed by the XXth board
– Jan (employee of "Lokaal 9")
– Peter de Voogd