Activities & Parties
Keep yourself up to date on all of our activities!
All of the activities we and our committees have organized for you are displayed below! At the bottom of the page you'll find our past events. You can also visit the Facebook event of each activity by clicking on the header!
Upcoming events
December 10: Monthly Drinks: Big Trip Reveal
Dear Albioneers,
The time has come. After sitting through all those seminars and lectures, making tests and writing essays, the Big Trip committee has been busy. Many of you have been wondering where this year's Big Trip Committee will take you and during Albion's next monthly drinks (December 10th at 9:30 PM at Stadsgenoot), the destination will finally be revealed!
The next day, the 11th of December, at 7PM you can sign up via the sign up sheet we will provide you with.
All we can tell you is that this year's trip will be amazingly fun and you don't want to miss out!
Fun fact: we may have prepared a little activity beforehand, where you might win a little something. :p
We hope you're as excited as we are and we can't wait to see you at the Monthly Drinks!
Stay cool,
The Big Trip Committee
December 11: Gamestate Night
Dear Albioneers,
It is the perfect time of the year to take a break from your studies. We have a very fun idea on how to avoid your responsibilities: playing arcade games in Gamestate! You might have seen those fun arcades in 80's inspired movies and series and now you have the chance to visit one yourself.
Gamestate Utrecht has a lot of arcade games, such as a large sized flappy bird, air hockey and a variation of dance dance revolution. Come join us on the 11 th of December! The price for Albion members is 9 euros, for which you can play a full hour (it's 10 euros for friends of Albion). We meet at Gamestate at 7:45 pm. Hope to see you there!
Please sign up before the 2nd of December.
https://www.cognitoforms.com/Albion1/GameStateDecember11th
December 16: Student Assembly
Join the Academic Committee for our second Student Assembly of the year on the 16th of December!
A Student Assembly is a get-together of all English Language and Culture students to talk about the things most relevant to their everyday lives. This is a great way to talk about things you may be struggling with, while listening to the experiences of others. This term we will be talking about International students and general etiquette in a university setting.
All students are welcome to join in this event. Walk-in starts at 19:15 so please be sure to arrive on time!
December 17: Albion Goes: Ice Skating
We're back with Albion's annual celebration of winter: ice skating! Come with us to the Vechtsebanen ice skating hall on the 17th of December to feel nice and wintery inside. You'll find the sign up link below!
Bring your own skates or rent a pair at the hall and most importantly: BRING GLOVES!
WHAT?: Ice skating
WHEN?: 17th December
WHERE?: The Vechtsebanen (Mississippidreef 151)
TIME?: 20.00
PRICE?: €7,50 for members, €9,50 for friends (excluding eventual skate rent)
Sign up link (deadline December 17):
https://www.cognitoforms.com/Albion2/AlbionGoesIceSkating
December 18: Career Training Session
Are you still a bit lost on how to exactly compose a CV? Do you really need a shining letter of application that lands you that dream job? Our first training session of the year will be all about preparing you to write that perfect application letter and CV!
This session will feature a career advisor who will look at all the most important aspects of a CV and application letter. In addition, you can expect some information on how employers choose their
ideal candidate, as well as personal feedback on your own CV and application letter. This training is valuable for students who need to start thinking about their careers after university or those who have started to look at internship opportunities.
Sign up here!
https://www.cognitoforms.com/Albion3/CareerTraining1
December 18: Christmas Prom Pre-Drinks
A good party starts of course with fun predrinks! We organize the predrinks for the Christmas prom. We have beer and snacks and you can play nice games that will get you in the mood for a great party. We will meet at one of the meeting rooms near the shack at 8 pm on the 18th of December. We encourage you to bring your own booze, to get the party even more started.
See you there!
December 18: A BAE C Kerstgala
After last year's great success, it is finally time for this year's Christmas gala!
On Wednesday 18 December café 't Pakhuis will be filled with the joy of Christmas for all members of Albion, Awater, Babel, Cercle, and Euphorion! Pull out your best, prettiest dress or suit and dance with us to your favourite Christmas songs. You can join us for only 4 euros, you won't want to miss it! Dates and invitees will be warmly welcomed as well. What bae are you taking?
Ticket sales start on 22 November via Ticketkantoor. You can get the code you need to buy your ticket at your study association's office!
RSPV yourself on the event to stay informed!
📅: 18 december
⏰: 23:00 – 04:00
🏢: 't Pakhuis
💶: €4,00
▶️: 18+
👥: Dates and invitees will be welcomed!
Past Events
December 3: Symposium and Movie Screening: The Favourite
November 29: Shack Snacks
November 21: Pub Crawl
November 14: One Act Festival Introduction Night
November 13: Èlfde van de Èlfde
November 12: Monthly Drinks #03
November 5: Fall Hike
October 31: Real Life Cluedo
October 31: Halloween Pub Lecture: Frankenstein
October 28: University of the Netherlands
October 25: Deadline One Act Plays
October 24: Study Afternoon
October 18: Alumni Drinks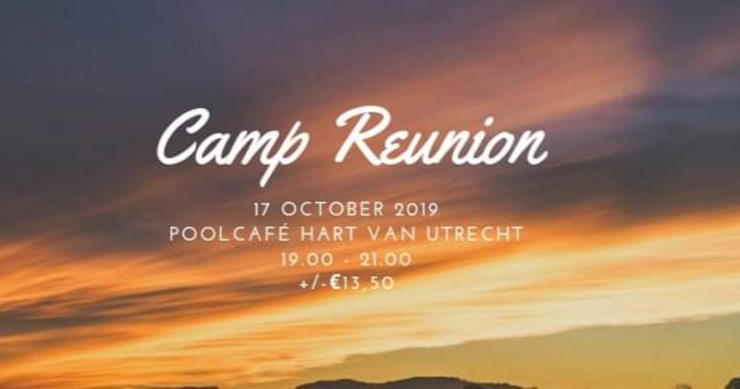 October 17: Camp Reunion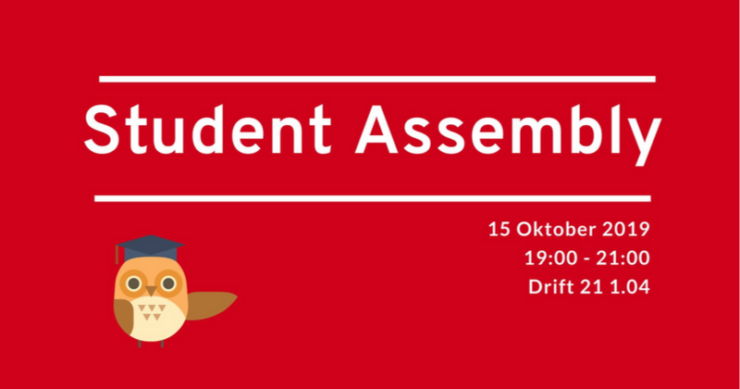 October 15: Student Assembly
Blended Learning, Teacher Feedback & Internationalization
October 11: Shack Snacks: Dies Edition
October 10: Kayaking
October 9: Mix it Up: Woodstock '69
October 9: Mix It Up Pre-Drinks
October 9: Special Office Hours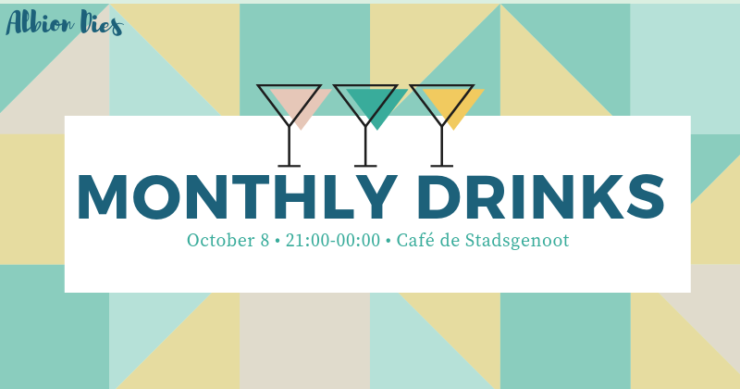 October 8: Monthly Drinks: Dies edition!
October 7: Friettafel
October 3: Darts
October 2: Committee Meeting #01
September 25: SUDS Introduction Night
September 20: Shack Snacks
September 19: Game Night
September 18: Let's Go Rainbow
September 16: Pool Gadget Pick-up
September 10: Monthly Drinks #01: Welcome Back!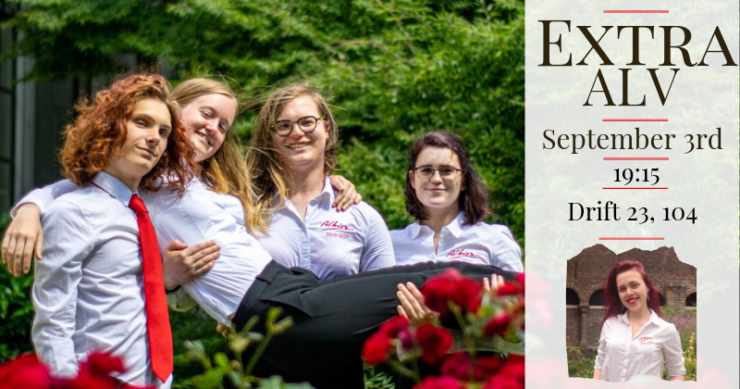 September 3: Extra-ALV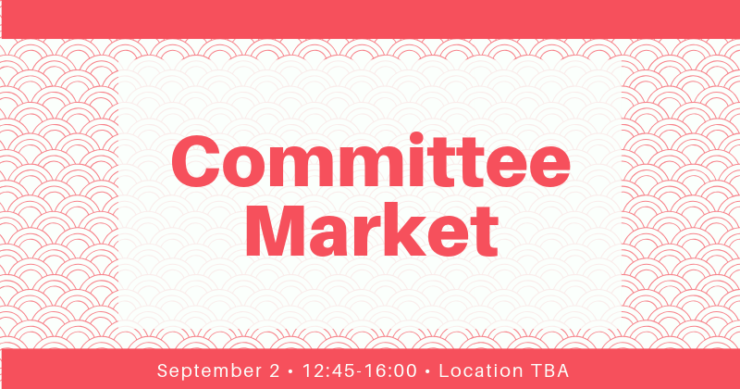 September 2: Committee Market
2018-2019